Server Sundaram 1964 Tamil Classic Movie DVDRip 1CD XviD ESubs
Server Sundaram (Tamil: சர்வர் சுந்தரம்) is a 1964 Indian Tamil language comedy film directed by Krishnan Panju and written by K. Balachander. It stars Nagesh as a waiter along with R. Muthuraman and K. R. Vijaya.The film released on 11 December 1964 and was a critically and commercially very successful, winning the Indian Government Certificate of Merit and the Filmfare Award for Best Film.
It is made into Hindi language as Main Sunder Hoon in 1971 starring Mehmood Ali as Sundar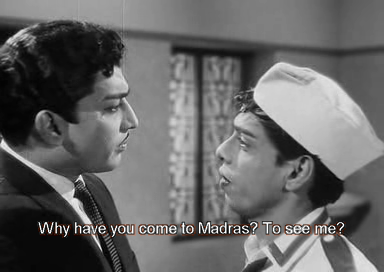 NOTE:
All File Hosts Limits The Download Speed For Free Users , So Register Using the Links given below i.e Create An Account to gain better speed ! If u want Unlimited Speed Purchase premium using the links given below !
:: High Speed Single Download Links ::
http://muchshare.net/t79mo254ud5v
http://filegag.com/g6gmyjblajbr
http://extabit.com/file/28ckm24xai2jt/
http://datacloud.to/download/6e072d9e9/Server Sundaram 1964 Tamil Movie DVDRip  1CD XviD ESubs Uyirvani.rar
http://www.uploadcore.com/2op59cf1t0wc
SUBS Included in rar file ! No team name or url files in rar !