Neethaane En Ponvasantham 2012 Tamil Video Songs HD 1080P Sun Direct HD AC3 Mkv Resumable
Title: Neethaane En Ponvasantham
Year: 2012
Genre: Romance
Rating: 6.9/10 (415 Votes)
Director: Gautham Menon
Writer(s): Gautham Menon, Reshma Ghatala
Cast: Jiiva, Samantha Ruth Prabhu, Santhanam
Plot:
The story revolves through three different life stages of Varun and Nithya's life.
IMDb URL:
http://www.imdb.com/title/tt2342227/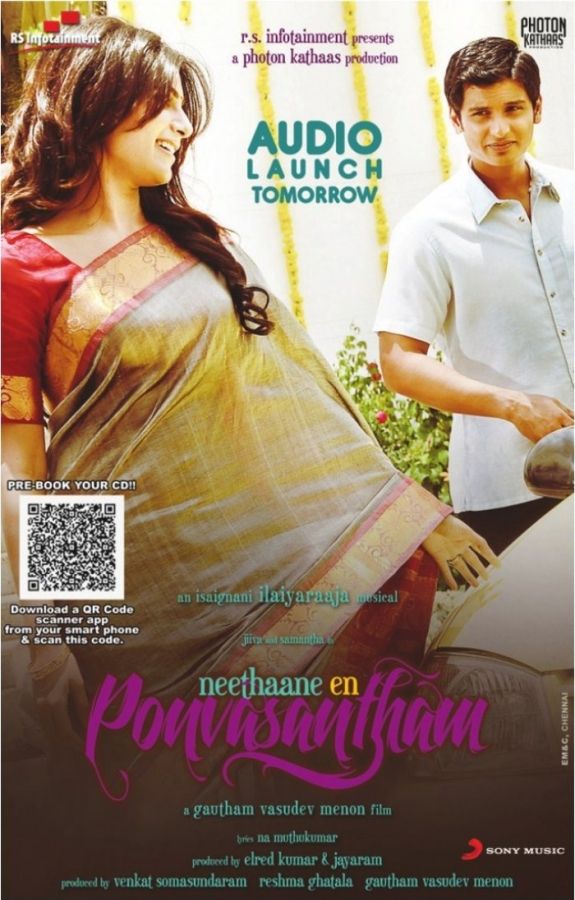 NOTE:
All File Hosts Limits The Download Speed For Free Users , So Register Using the Links given below i.e Create An Account to gain better speed ! If u want Unlimited Speed Purchase premium using the links given below !
:: High Speed Download Links ::

http://www.uploadcore.com/r3tth1ck04rh
http://muchshare.net/qiroalta7s84
http://turbobit.net/i2l4a3rfbeli.html
http://datacloud.to/download/790df2e/NEP 2012 Video Songs.HD.1080P.Sun Direct HD Uyirvani.rar
http://filegag.com/sjot0rdowx45